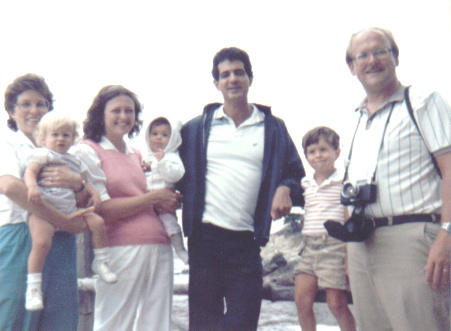 Bob with family on the California coast.
Sally, Jaime, Dell, Julie, Bob, Packie, and Jim
Bob Elias was born in Redwood City, California in the spring of 1952. He grew up there and enjoyed reading, especially the works of J.R.R. Tolkien. Bob attended San Jose State University for a time before starting his own business, Metal Finishers Associates. Then he met Dell Wogsland, whom in 1983 Bob wed in her home city of Bel Air, MD. Bob and Dell made a home in Redwood City and had two children together, Julie and Kristen. Bob enjoyed the adventure of mountain climbing and would regale his young nephews with stories of his exploits. In the early 1990's Bob relocated his family to the Sierra Nevada, on the shores of Lake Tahoe where he could be closer to the mountains he loves.