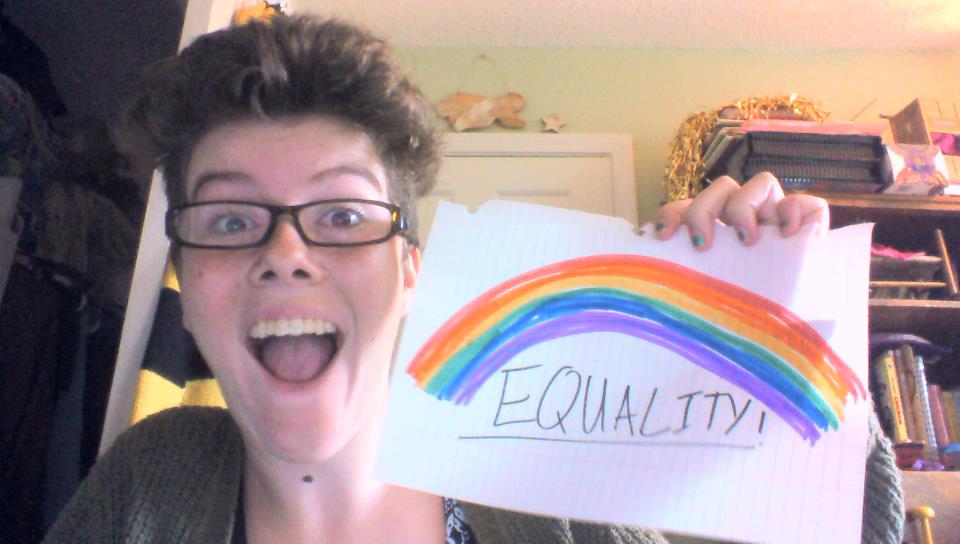 Hello all,
I recently checked out Speak Now: Marraige Equality on Trial by Kenji Yoshino from my local library. The book details the trial Hollingsworth v. Perry that legalized gay marriage in California for good. The book has three parts: before the trial, during the trial, and after the trial. Each section provides an interesting narrative on the progression of the case and information on Yoshino's own life and marriage to his husband. As the reader, learns about the monumental trial, they also learn about Yoshino's two kids and how the trial affected him and his husband. The book is also studded with information Yoshino got from interviews with the trial participants. Speak Now is an exhaustive look at Hollingsworth v. Perry, but it was never boring to read. Yoshino keeps it interesting and I loved learning more about LGBTQIA history.
Yoshino makes a law proceeding that would probably be boring for most people to read, interesting and suspenseful. The book shines with his love of law and it is impossible not to be a little infected by his passion for the subject. I started the book on the day gay marriage was finally legalized in the US. woOT! I was and still am very happy that there is a bit more equality in this world and it was very interesting to read Speak Now and learn about the legal side of the campaign for marriage equality. I've been following and participating in the more social side of the movement, but I knew almost nothing about the legal part of it. I'm glad I picked this book up because it may have focused on Hollingsworth v. Perry, but it provided enough background information that I didn't feel lost in my ignorance.
I would recommend this book to anyone who is interested in marriage equality and how far we have gone to achieve it. It was a very in depth and at times technical book. It took me about a week to read the whole thing, but it is not entirely indigestible by a lay person like me. It just takes a bit more time to get through each page.
I am glad that I've decided to read more non-fiction books this summer. The non-fiction books I have read so far have been wonderful and very interesting. I did not realize how much I was missing by sticking to fiction for so long. I don't think I will ever manage to read almost entirely non-fiction like my dad does, but I definitely want to continue to incorporate more into my reading diet.
I'm going to the pool with my siblings right now, but you, my friend, should go read a book, and then draw a rainbow because we have succeeded in securing marriage equality and it didn't take nearly as long as I thought it would. Hooray!
What non-fiction books have you been reading lately, if any? What new knowledge did they give you?
-Alora
P.S. I don't have a picture of the book for this blog because I already returned it to the library. Sorry. Enjoy my rainbow instead.