Hello all,
I haven't blogged in many months, but this is my third blog and I plan to keep up with it. I want to share my life and thoughts with the universe. Nowadays I usually do that in the form of a YouTube video, but sometimes that just takes way too long that's why this is here. I got this blog together today and WordPress can be a pain so please cut me some slack if it is hard to get around for a while.
I've had a few blogs in the past and I will link to them in the future, but it's late and they aren't well organized, so it might be a while. I plan on blogging about my adventures and my life and thoughts and things. It may take a while for any quality content to appear, but that's to be expected.
Now that most people have left out of boredom, I should probably introduce myself. My name is Alora and welcome to my blog.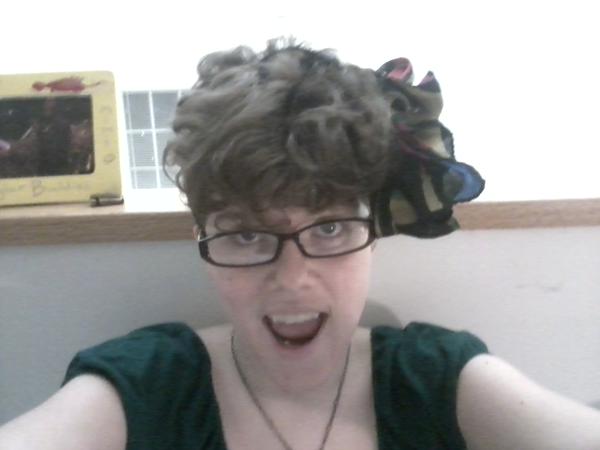 I'm 17 and a senior in college. I'm starting my fourth year in the fall and I'm kind of terrified. I'm currently working a summer job making pizzas. My summer goals are to read a bunch of books. I'm trying to do the 50 book challenge this year, but I've fallen behind, a lot, so I need to fix that.

Also, I want to finish my own book. I have a draft of a novel that I'm currently revising and I want to get it into good shape. I haven't worked on it since I got home from school, but whatever. I'll start tomorrow. 😛

Other than that I want to finish unpacking my stuff from school and go to bed. I still have a few packed up boxes and I am very tired. We helped some friends move into a new apartment today. It was rough. That's why this blog is a bit hard to understand at the moment.
Okie dokie. I'm going to finish this up, but I need a good closing statement.

'Night nerds.
-Alora